Is it possible to keep the wolf out of the sheep pen?
In ministry programs, we have responsibility for children in our care. Screening job applicants and volunteers is an important responsibility for managers, coordinators and administrators, but how can we distinguish between a dangerous individual and an appropriate candidate ready to serve?
Child sexual abuse is an 'equal opportunity employer'—it cuts across all demographics, racial profiles, socioeconomics, geographic areas and age groups.
Both men and women commit child sexual abuse.
There are no visual indicators that someone is a molester, or will become one.
Less than 10 percent of child sexual abusers are criminally prosecuted; 90 percent, therefore, have no criminal history to check.
Hiring and screening personnel must be trained to recognize high-risk responses, which indicate that an individual may be a danger to children served by the ministry.
The Skillful Screening Process Overview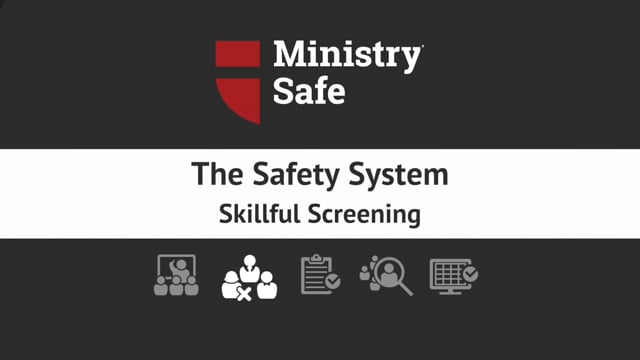 The Skillful Screening Process educates your team
The Skillful Screening Process gives intake coordinators and interviewers information and tools to recognize high-risk responses on applications, on reference forms and during an interview. An applicant with inappropriate sexual motives carries with him or her various indicators and life patterns that help identify him or her as one who may not be appropriate to work with children or youth.
Skillful Screening is a deterrent to abusers
Silence and ignorance are the playground of the abuser. The Skillful Screening Process, combined with appropriate Criminal Background Checks, can encourage a sexual predator to "self-select out" of employee or volunteer pools. These measures help deter or prevent the abuser from having access to children through ministry programs.
Skillful Screening Process sample documents include:
Sample Employment Application
Sample Volunteer Application
Sample Teen Application
Sample Interview Forms—including follow-up questions for evasive or high-risk responses
Reference Forms—for use by email and telephone
Description of Key Risk Indicators
The Skillful Screening Process is an important element of an effective Safety System.