Reporting & Responding
Secrecy is the playground of the abuser. The Church must create a culture of communication with respect to abuse: reporting to supervisors and criminal authorities, when appropriate.
Reporting to Authorities
Each state has mandatory child abuse reporting laws. Each Nazarene ministry leader should understand mandatory reporting laws relevant to his and her state, AND communicate those requirements to all staff members and volunteers working with children. To learn what requirements exist, go to www.childwelfare.gov.
Reporting to Supervisors
Each Nazarene ministry should implement Policies & Procedures to reduce the risk of sexual abuse. In addition to understanding and following the laws regarding the report of abuse to law enforcement, all staff members and volunteers must understand what information or occurrences should be reported to supervisors. Of course, if an outcry or event is reported to law enforcement, it should be communicated to a supervisor. In addition, staff members and volunteers should report policy violations and suspicious behavior to supervisors.
Responding to an Allegation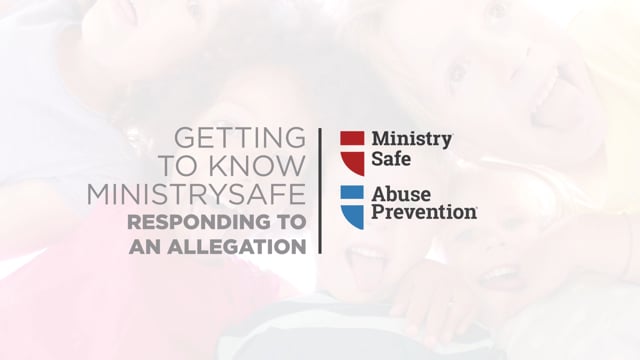 Learn from the mistakes of others
Access more resources through MinistrySafe's Lessons From the Ditch series.